I took a new job, leaving my cushy yet low-paying (comparatively) place of work in May. The gig I left for was a good 50% bump above my existing salary, in a field of IT I am a comparative neophyte in. This was exciting to someone like me, always looking to challenge myself and learn cool stuff so that the doubloons will keep rolling in. I was assured several things:
- Really strong training that would parlay itself against my existing IT background
- That I would be part of an amiable, supportive team who exhibit a strong sense of ownership
- Very little phone time with clients
PERHAPS UNSURPRISINGLY ALMOST NONE OF THIS HAS HAPPENED
I am very annoyed about this. The guy who hired me seemed nice enough but has actually shown himself to be a condescending asshole. The work I'm doing is basically remedial tech support. I have no access to any kind of network hardware and my days seem to be spent asking for log files and filing bug reports.
I hate it here and getting out of bed to come to the office is a fucking struggle. On top of that, I've been stuck in a high traffic cube next to their most senior employee who is constantly holding court, meaning that people are always hanging out by my fucking desk and crowding my personal bubble, which drives me absolutely crazy. My technical skills are wasting away like Tom Hanks in Castaway. WILLLLLSON!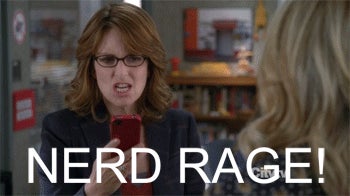 So I'm skipping yet another lunch meeting to update my resume, and I'm going to apply at a few other places in town that are looking for experienced network engineers. I am very angry about a lot of things right now, and Groupthink, you just get me and you're all I have to bitch to about this because no1elsecurrrrrrrrrr. CUE THE GIF: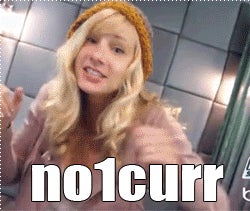 I feel better getting this off my chest. Now I can update my resume with a clear head. Everybody else bitch about your job in the comments, because that's what everyone likes to do!