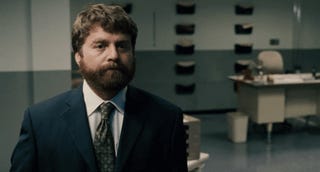 So, I finally got the opportunity to go pay my respects, and say goodbye to Grandpa Um, and take my newbie over to visit with his Grandparents. I stayed in the main room with umdude, and Grandma Um took newbie back for a moment. She came out and said that the newbie made Grandpa Um smile. I was so happy to hear that.
I requested to go back and spend some time with him, because I figured it may be my only chance to do so. His adult daughter was there. I've never met this woman before, she's NEVER been over for any reason in several years. Not even holidays. Grandpa Um has been to visit her once since I've been around, over 2 years. She lives about 45 minutes away.
I walk into the room, and say hello to GU first, and then say to the daughter, Hello, I'm umgeek, nice to meet you. GU was asking for some crackers, and she stood up to go get them. I said, Mind if I take your chair while you're getting his snack? She starts screaming at me, and coming toward me and pushed me out of the room, yelling I DO MIND, YOU GET OUT, GO GET THE FUCK OUT OF HERE, GET AWAY, NOW! When she said now was when she pushed me.
Now, maybe it's because I'm super sad about all this because my own Grandpa died on my birthday, which is days after Christmas. But, I didn't yell back while in the room. I burst into tears and demanded that umdude take me & newbie home. Grandma Um & umdude were all, what the hell? And I told them, and the daughter was in the kitchen and I just said, This is MY family, and I brought his grandson over to visit. I don't know what the fuck your problem is but FUCK YOU! At this point, I'd picked up all my stuff & my baby and walked out the door, saying I'm so sorry to Grandma Um as I flounced. (Was that a flounce?)
Now, I'm sitting here crying, and umdude is back over there. He's staying in case his mom needs help overnight. He went and gave her the what for when he got back, and she said, I'm just so stressed with my dad dying and all. Really bitch? Nobody else is stressed, and you couldnt be bothered to see him when he was healthy, so now you care? And none of her kids are coming to say goodbye either. They all said, He's never done anything for us, we're busy.
FUCK THEM, FUCK THEM ALL! I ACTUALLY GIVE A DAMN, AND I'M SAD TO BE LOSING A FAMILY MEMBER, AND MY NEWBIE WON'T HAVE A LOCAL GRANDPA AND WILL BE MISSING THAT EXPERIENCE! I'M SO MAD, AND SAD, AND A BLUBBERING MESS RIGHT NOW! FUUUUCCCCKKKK!
I need gifs please. It was such a horrid experience. And if he dies before I get to spend any time with him...I don't even know. His daughter can kick rocks. She lost her chance with me.