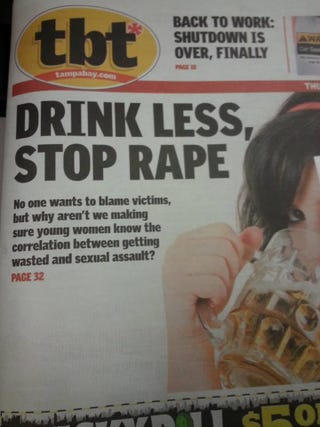 ...that headline has a point...if men stopped drinking so much, maybe they'd be less aggressive, more inhibited, and thus less rapey...
Take heed, young women! There IS a correlation between getting wasted and sexual assault, so don't become a victim: Stop hanging out with drunk guys!
In fact, if you REALLY REALLY don't want to get raped, just stay away from men in general...