H&M is having an online sale - 50% off whatever the listed sale price is on their site (the 50% off price shows up when you add to the cart).
Right now I'm sitting with a cart that looks like this: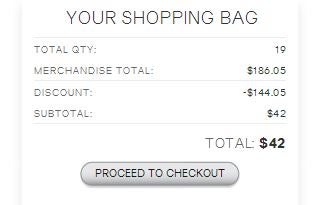 I DON'T NEED ANY OF IT BUT IT IS ALL SO CHEAP!!!! Seriously, nothing is more than like 2 dollars a piece in my cart...
Also, how do we feel about these plates and matching mugs? I can't decide!!!!