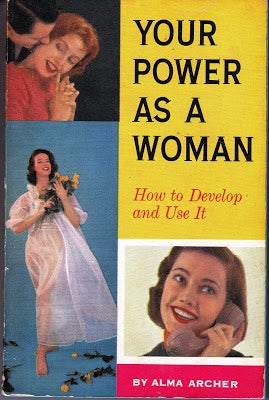 Laydeez! Does your voice please you? Does your voice please others? What are your Womanly Aptitudes? To answer these and other pressing questions, I thought you all might like more information on your secret power and How To Develop And Use It (not, as you might think, by consuming more lentils).
Have lovely skin! Pick the right clothes and wear them with assurance and chic! Keep the man you want! I'm especially curious about the chapter titled "How To Make Love Your Golden Key". Thought I had missed a "To" in there and was really excited for a moment.
Thanks to the awesome blog Awful Library Books for bringing this to my attention. More scans from this book at the link.